Every year, we're assaulted with a barrage of "new year, new me" nonsense. As a recovering self-improvement junkie, it's tempting to fall into the same old patterns. It's a little triggering, no? Okay, if I'm being honest, I do subscribe to the idea that anything is possible and that you can make real change to your life at any point in time- but you don't need the calendar to tell you when to do it.
That being said, the end of the year naturally causes us to reflect and take stock of the past year's achievements, failures, and value… which naturally prompts us to think about what we want to do differently in the coming year. This year, after taking stock of my 2021, I can honestly say I felt disappointed. I had some big goals that weren't hit, big ideas that weren't executed, and the whole year felt a little too hamster-on-a-wheel for me… which is why 2022 will be bringing some changes.
New Tools
The end of 2021 brought a brand new Glowforge Pro to my door! It was an exciting addition, but if I had been smarter, I would've made the investment in the summer and given myself ample time to learn the machine and create an entire Christmas line with it rather than running around at the last minute trying to fit all of my Christmas ideas in.
I love my Glowforge. It's so user-friendly- I'm not a tech person, I'm a hammer and nails person. I use my brain to make pictures and then work with my hands to make those pictures into real things. The Glowforge made it so easy for me to use my (limited) tech knowledge to turn my brain-pictures into real, tangible items. It does not replace my scroll saw, but it does speed up production for things that are quickly and easily replicable. Also, I now have the ability to engrave- which is something I couldn't (easily) do before. If you're interested in snagging your own Glowforge, you can use my code to save yourself some pennies (up to $500!). Just click here.
New Products
Pet Portraits
The new tools bring new products, and this year I was thrilled to be able to offer custom engraved pet portrait ornaments! You guys- I can't even tell you about how much joy sketching these pups and kitties brought to my heart. I'm so excited to announce that I will be offering these in a non-ornament form for you to purchase year-round. I'm still working out a few things in terms of suppliers, but I'll be sure to let you know when they're available for purrrrr-chase (see what I did there?). The listing for these ornaments is still live in my store for now if you are interested in ordering.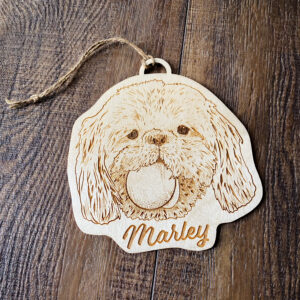 Furniture
A woman can't live on scrolling alone, and I found that out the hard way after I crashed and burned hard at the end of 2020. It had been a year full of scrolling custom nursery signs, logo signs, and family signs and although I loved doing it, I was craving some bigger challenges. I decided to get back into doing some larger work and I look forward to adding more of that to my plate in 2021. I already have 2 vanities in the queue, plus a nearly endless list of things I need to build for my own home (hello storage/organization pieces!). If you like buying custom pieces from over-caffeinated, slightly neurotic, cursing women covered in dog hair, I'm your gal. I'd love to design, build, sing to (and probably cry on at least once) a special piece for your home.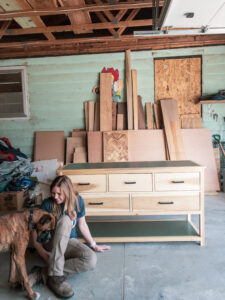 Digital Products
It occurred to me at the end of 2021 that a healthy portion of my "audience" is comprised of other makers- hooray for kindred spirits! My instagram account exists almost solely to shoot the shit with all of you, teach what I know, and share what I'm making. I decided that I should try my hand at making things specifically for YOU GUYS! So, I've decided to start offering downloadable templates for scroll sawers and laser users. You can check them out here.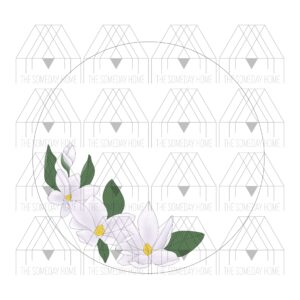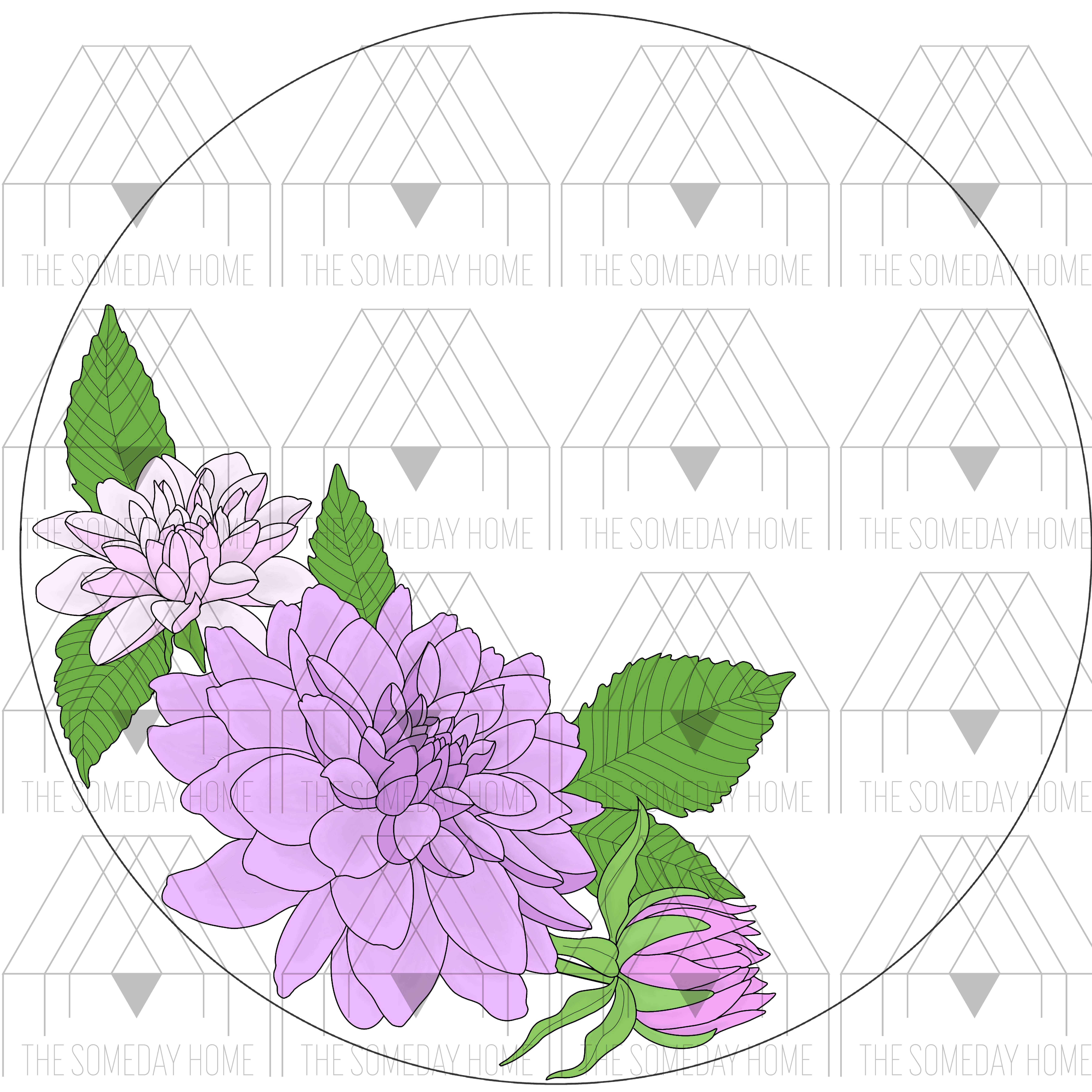 Monthly Releases
Lastly, but possibly the thing I'm most excited about, I'm going to be releasing something new each month. I'm still working a few of the final details out, but I can't wait to show you! The idea is to offer something for various price points, and these monthly releases will be available at a lower price point than my custom work, and available for only a month. That's about all I can tell you for now, but I'm checking my mailbox every single day- anxiously awaiting the last piece of this puzzle before I can finally shown you!
Okay, this little love note has become far too lengthy, so I'm going to wrap it up here. I'm looking forward to connecting with you all in some way in 2022!