Hey friends! I just wanted to send you a quick little note to let you know that custom orders are opening up again TOMORROW (March 1st) at 6:00 am central time. If you're interested in placing an order for a custom sign, now is the time! Not sure how to place a custom order? Let me help you!
How to place a custom order
Purchase a deposit
Your $40 deposit will secure your spot on my list for the month and will go toward your sign total. I'm taking a limited amount of signs, and availability will be first come/first serve. The deposit will not be available on my website until 6:00 am tomorrow, and will be removed once all of the custom spots have been filled.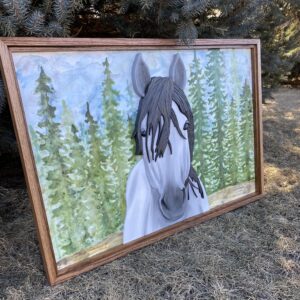 Collaborate on the design process
Congratulations! You've secured your spot on my list! Next, we'll work together to come up with your ideal design. You can expect to receive an email from me asking you some basic questions: overall idea, size, and budget. Trust me, I don't like talking budget any more than the next person, but if I know how much you're interested in investing, it'll help guide me through the design process. Cost is largely determined by the materials used and how intricate the design is, so it's good to establish those parameters early. 
Once we've covered those basics, we can get into the fun part! Where is the sign going to hang? Is it a gift for someone? What is the overall feeling you want to evoke? 
Approve the design
You can expect to get a design back from me within a few days, and I won't start cutting anything until you've approved it. That means I'm hoping to hear back from you within 24 hours so I can start working on your sign asap! Let me know if there are any changes you need made, and double check my spelling 🙂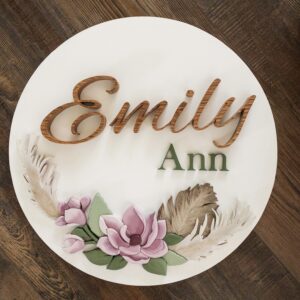 Wait for the magic!
My turnaround time is typically 4-6 weeks. Occasionally, I'll run into unexpected delays due to availability issues with materials, but I'll always communicate that with you. I'll do my best to keep you in the loop as your piece is making its way through my workshop. 
And that's it! If you have any questions, you can always reach out to me via email at thesomedayhome@gmail.com, on instagram at www.instagram.com/the.someday.home, or on facebook at https://www.facebook.com/thesomedayhome
Also, I do have a handful of designs that are available on my website at all times- regardless of restock dates. You can find them here.