I had the opportunity to build and install a custom double vanity in a customer's brand new bathroom earlier this summer, and it ended up being one of my favorite vanities so far!
Custom Double Vanity
My customer approached me with a picture of this vanity, saying she wanted it, but doubled and with a tall storage cabinet in the center.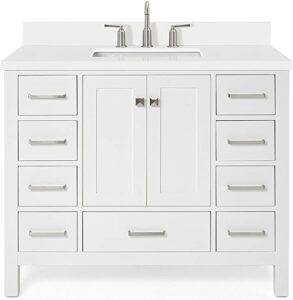 (Image source: Amazon)
I sat with it for a while, and then drafted two options for her: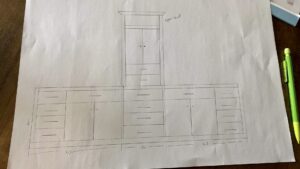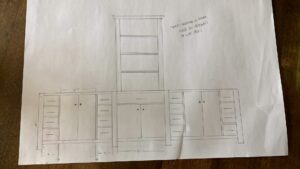 I know I need to get with the times and learn sketch up, but that would require me to upgrade from my ipad to a real computer, and I'm not ready to do that. Plus, I really enjoy putting pencil to paper for the first draft.
With these two sketches in hand, we were able to determine a few things. First, she really knew what she liked when she sent the initial vanity picture. We ended up going with the second sketch, with its legs and open bottom, narrow side drawers, and simpler upper cabinet. All inset doors and drawers, we opted to do a classic shaker style for the cabinet doors and a simple slab style for the drawer fronts. We did end up adding doors to the upper cabinet, and ultimately came out with this: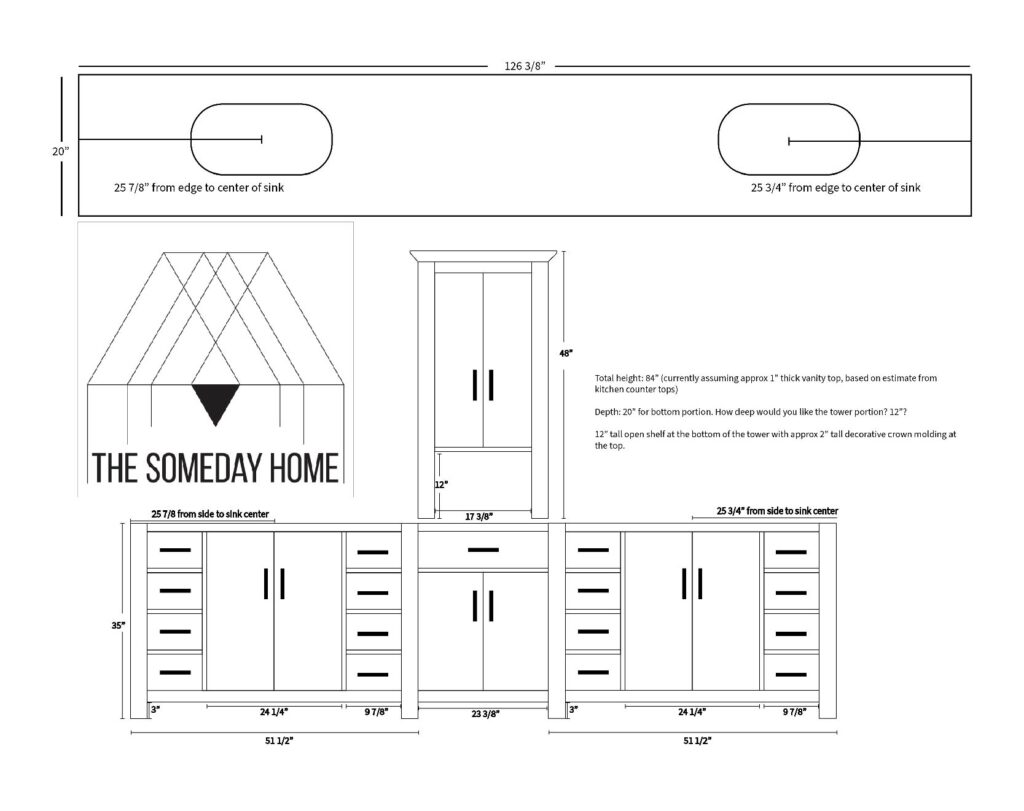 With these plans in hand, I started building!
The Process
Like I said before, I had never worked in new construction before, so this was a new process for me. Scheduling the work and installation around the electric, tile, and flooring was a fun new challenge, and it was nice to see how a space goes from a blank canvas to a masterpiece.
Because this vanity spanned about 10', I opted to install in stages. I started by building and installing the two vanities.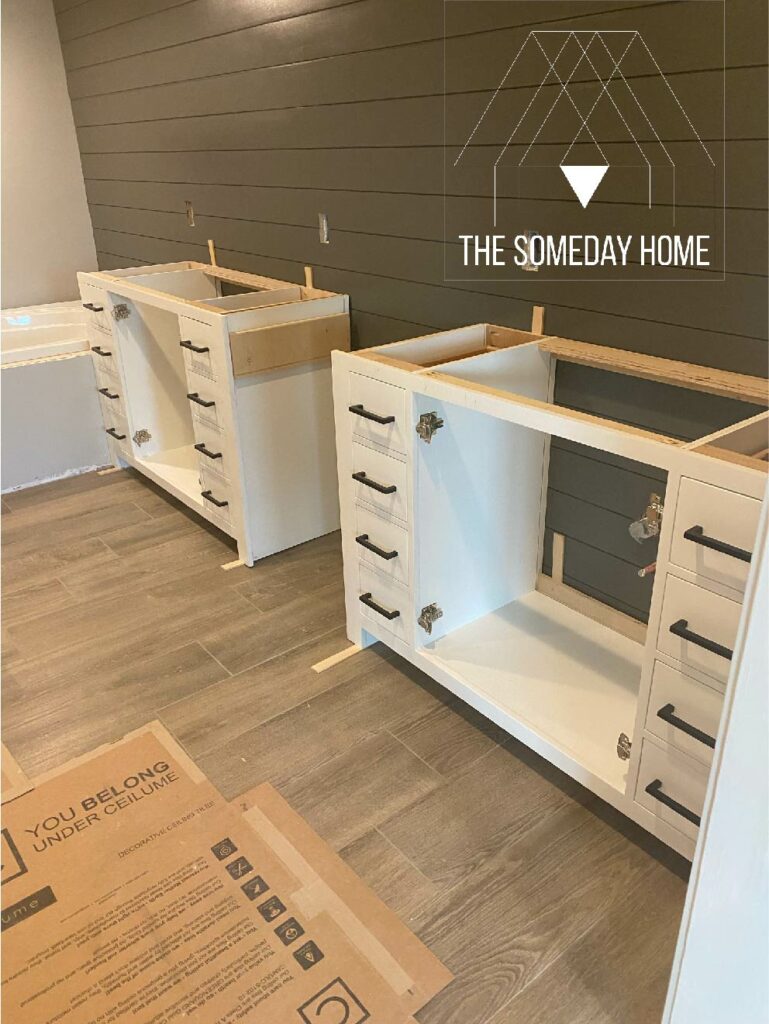 This allowed me to get the exact measurement for the center cabinet.
I felt like the 4 wide legs were a design element that needed to stand strong, so idea of building 3 cabinets and then splicing the face frames and legs together was out the window. This meant I needed to build the center cabinet onsite and instal it so the face frame meshed seamlessly with the two center legs from the vanities. If I could do it again, I'd probably try to find a different way, but I made it work. I was able to use a quick-setting filler to create the seamless face frame look I was after with multiple coats of primer and paint 🥴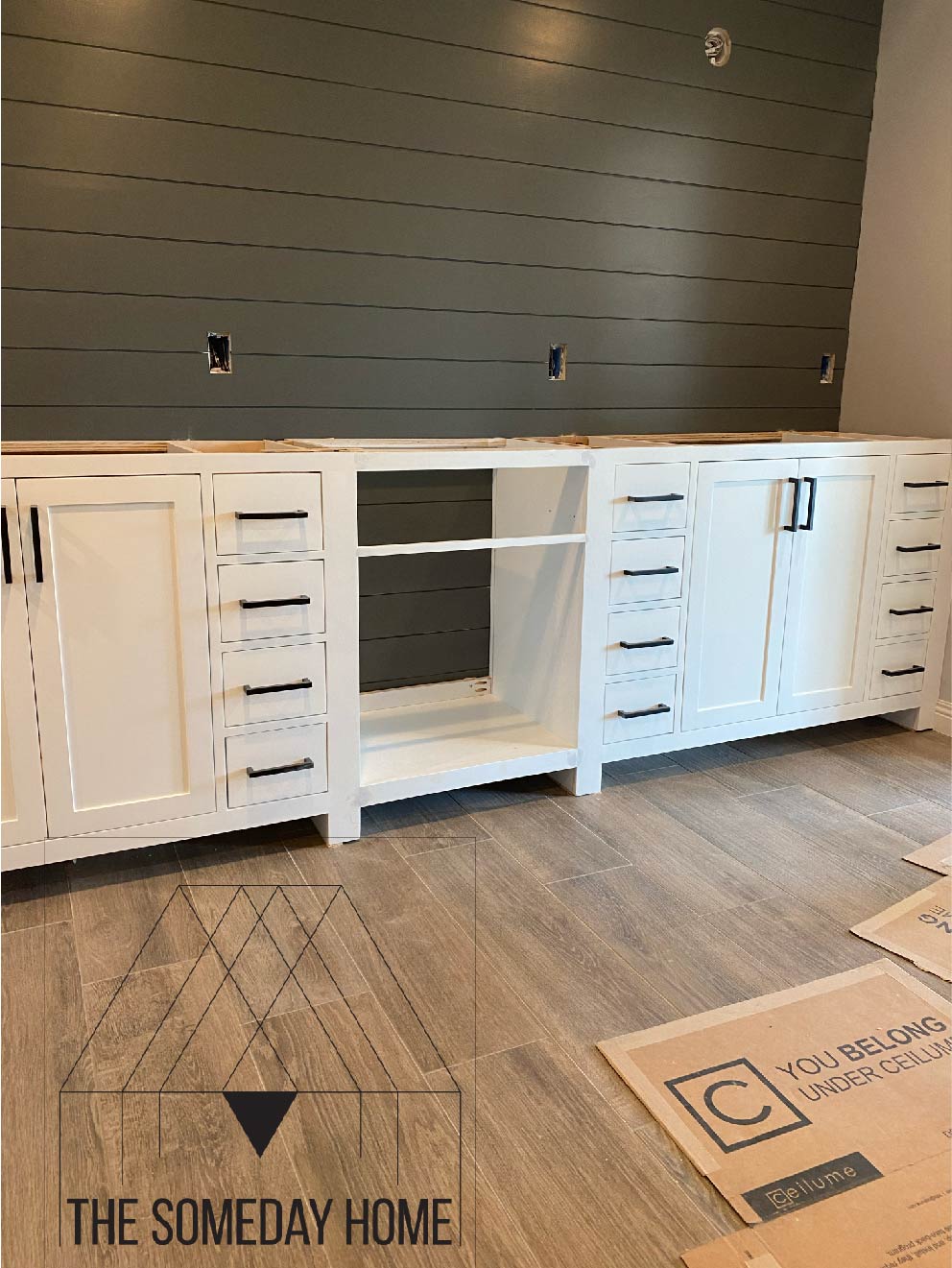 Upper Cabinet Towel Storage
We went back and forth for a while on the upper cabinet depth. She was hoping to store bath towels in it, so we needed to make sure it was going to provide enough space, but I was concerned about blocking too much visual space from the right vanity, making it feel isolated and potentially claustrophobic. Cue the pictures with random items to the customer to help show scale… We had initially planned to do 12" deep, but extended it to 16".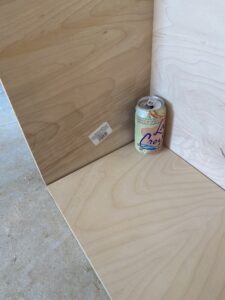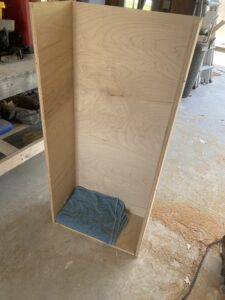 I came back to install the upper cabinet once the quartz countertops had been installed, and voila! The dreamiest bathroom I've ever set foot in 😍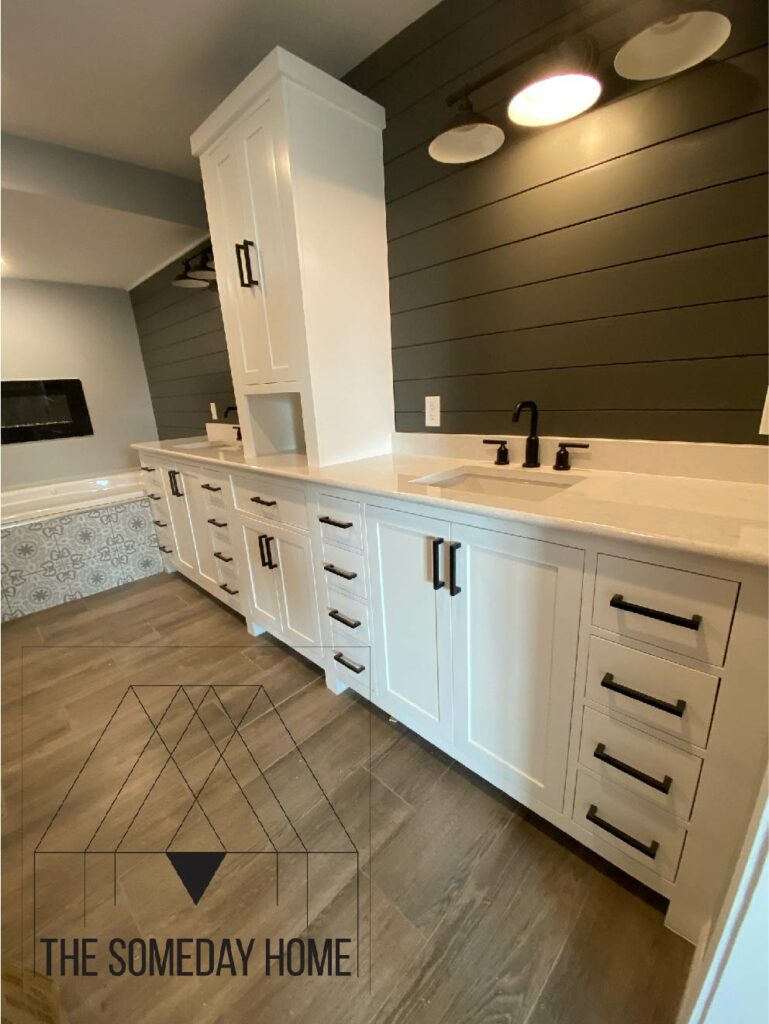 Special shoutout to Hagedorn Construction and Kaup Electric for their work in this space as well!